BYE


---
---
MAY, 2021
Graphic design for exhibition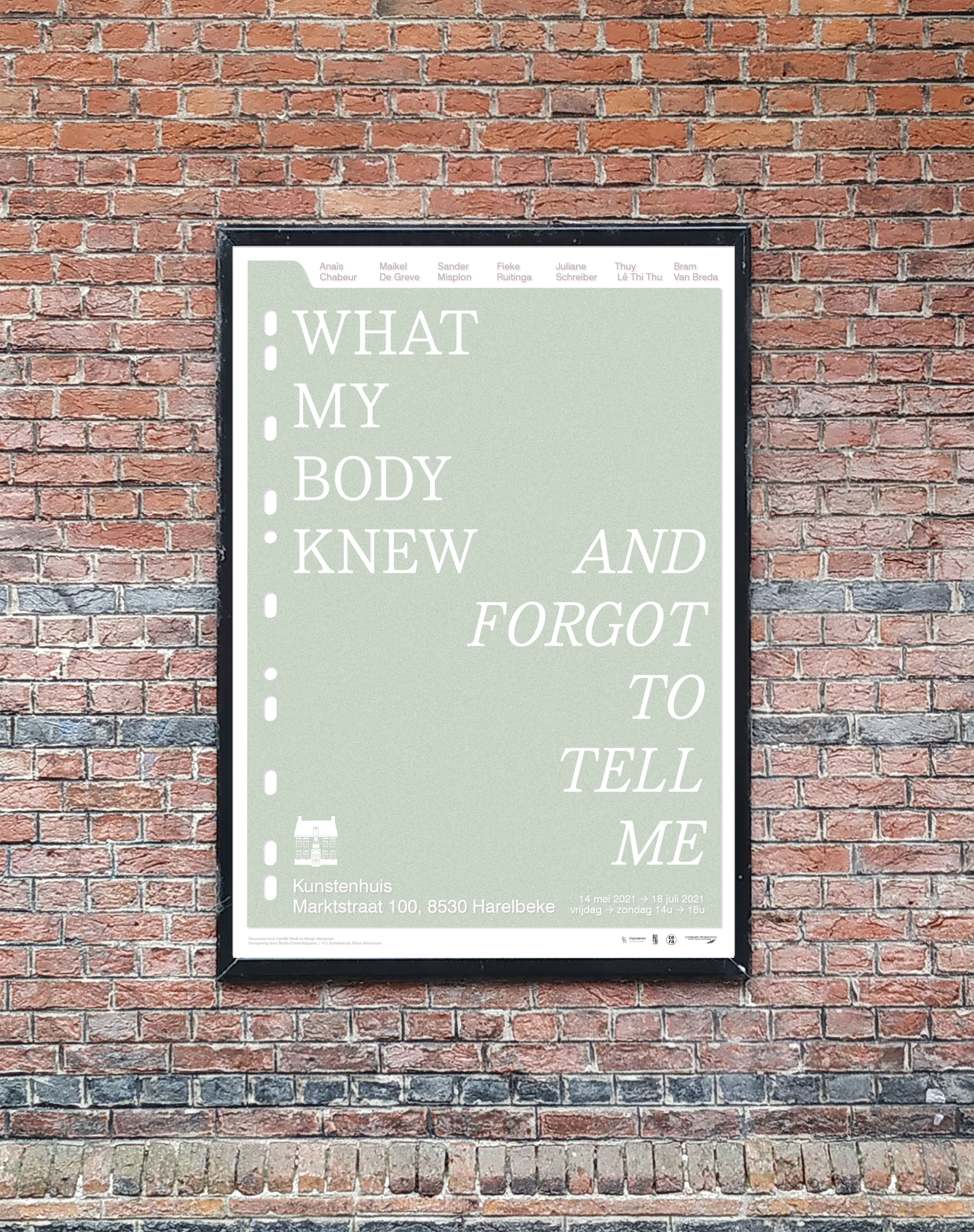 LIST OF ARTISTS:
Sander Misplon
Thuy Lê Thi Thu
Bram Van Breda
Juliane Schreiber
Anaïs Chabeur
Maikel De Greve
Fieke Ruitinga
What my body knew and forgot to tell me
is een tentoonstelling die verschillende vormen van lichamelijke kennis verkent. Zeven kunstenaars werden uitgenodigd om in het Kunstenhuis in Harelbeke plaatsgebonden werk te creëren. Het zintuiglijke en niet-rationele vormen een gedeelde stimulans binnen hun praktijk.
De tentoonstelling vestigt de aandacht op onze fysieke kennis die in vergetelheid is geraakt en vaak onaangeroerd blijft. Afstappend van de frequente focus op het verbale, nodigen we uit om te voelen en te omarmen wat het lichaam weet, maar het verstand niet onder woorden kan brengen.
Gecureerd door Camille Bladt en Margo Veeckman.
@whatmybodyknew